Rubber Electrical Mat – Product Description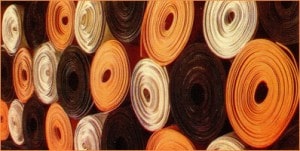 Ameenji is a leading Rubber Electrical Mat Manufacturers in India. We offer a wide scope of Rubber Electrical Mats that are utilized for electrical purposes. The raw materials such as natural rubber used to manufacture these rubber electrical mat which is sourced from trusted vendors in the market and exported to other countries of USA, Japan, Bangladesh, Dubai, Oman, Bhutan, Algeria, Egypt
Ameenji is a leading Rubber Electrical Mat Manufacturers in India. We offer a wide scope of Rubber Electrical Mats that are utilized for electrical purposes. The raw materials such as natural rubber used to manufacture these rubber electrical mat which is sourced from trusted vendors in the market.
Rubber Electrical Mat – Product Features
Excellent quality
Super performance
Durable
Cost effective
Energy efficient
---
Rubber Electrical Mat – Company Profile
Ameenji Rubber Pvt. Ltd an ISO 9001-2008 certified company takes Pleasure in introducing as leading manufacturer / Authorized supplier of foreign manufacturer of Elastomeric Bearings Pads, Slab seal joints ,strip seal joints ,Compression seal joints ,Modular joints Pot PTFE bearings and Building joints, Geo synthetics in India.
The factory is located at Hyderabad INDIA. We are equipped with "state of the art" advanced Material Testing Laboratory for testing of materials and finished products to ensure quality as per relevant specifications/IRC CODES. We have the latest plant and machinery for manufacture of these products and dedicated work force of 90Employees which includes Engineers & Technicians.
Rubber Electrical Mat Manufacturers : Business type Manufacturer/ Supplier/Exporter
Rubber Electrical Mat Manufacturers : Area covered India, USA, Japan, Bangladesh, Dubai, Oman, Bhutan, Algeria, Egypt